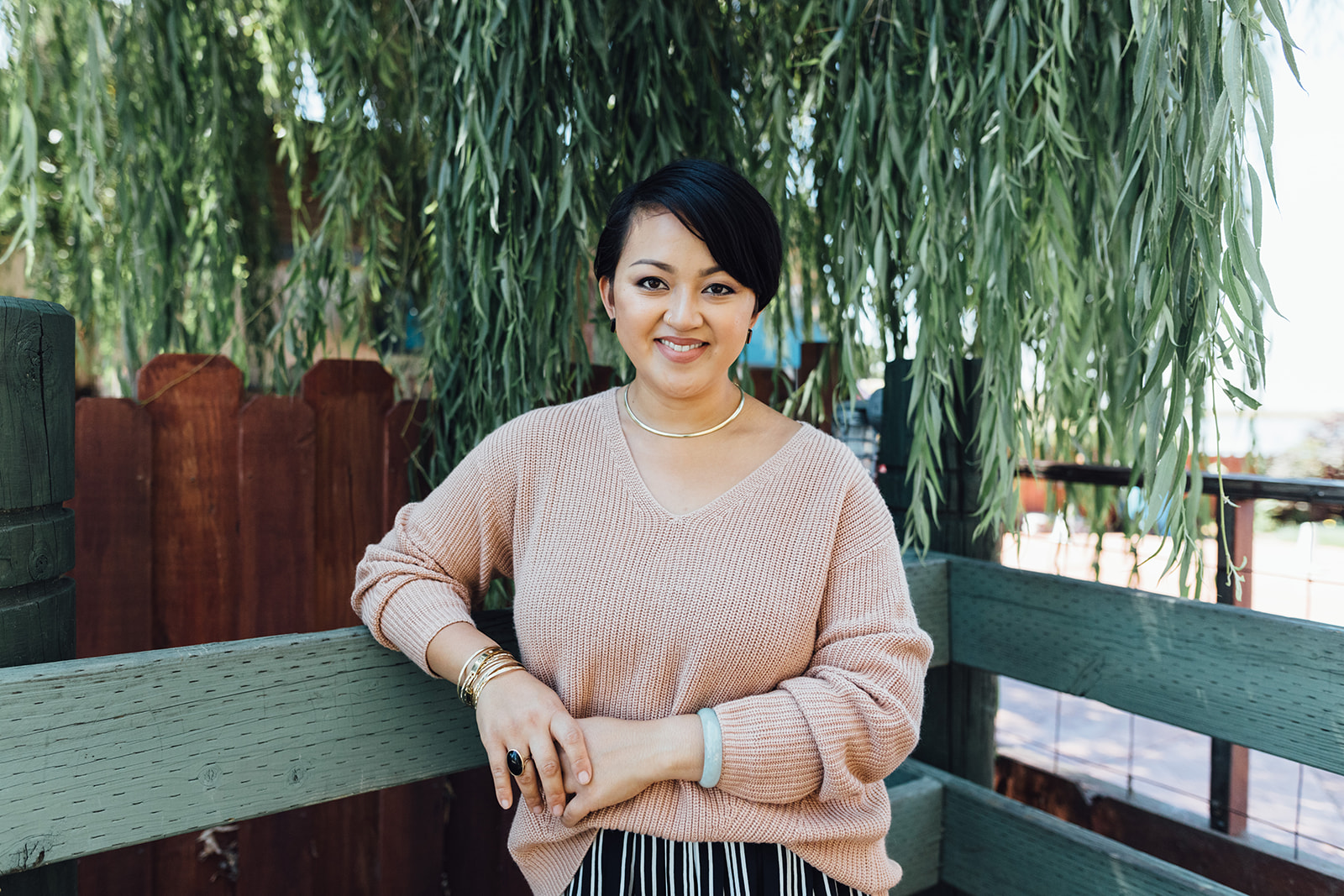 Dr. Shawne Jabonero Lopes
Shawne is a California Board Licensed Acupuncturist, herbalist, and Certified Massage Therapist
She is a strong believer in an integrative medical approach, with the patient being the leader of their own healthcare team. Shawne believes that patients receive the best health outcomes when providers of different modalities can work in open-minded collaboration towards a mutual goal. In addition to acupuncture and herbal recommendations, Shawne uses nutrition, mindfulness and movement as tools to help her patients attain their individual health goals.
Shawne has practiced acupuncture in a variety of integrative medical settings. This includes Lifelong Berkeley Primary care, where she worked with a group of doctors, nurses and psychiatrists treating a diverse range of patients with chronic health issues. Shawne also spent time at California Pacific Medical Center, Davies Campus in San Francisco, CA, providing acupuncture treatments to patients in the Stroke & Spinal Cord Injury Rehabilitation unit. In addition to her experience in American medical settings, Shawne also spent time in Hangzhou, China, observing and working in various clinics within the Zhejiang Medical University.
Shawne is a Bay Area native and is passionate about serving the community in which she spent a great deal of her childhood. In her free time, she enjoys experimenting on healthy dishes in her kitchen, enjoying the outdoors, or exploring new sites with her husband and their two children.
Credentials
Dr. Shawne Jabonero Lopes
DACM, L.Ac, CMT
Specializing in Orthopedics/Sports Medicine, Women's Health, General Wellness
DACM, Doctor of Acupuncture and Chinese Medicine, California Institute of Integral Studies | San Francisco, CA

M.S. Traditional Chinese Medicine, American College of Traditional Chinese Medicine | San Francisco, CA

Clinical Training Zhejiang Medical University | Hangzhou, China

Advanced Certification in Facial Rejuvenation Acupuncture, Mary Elizabeth Wakefield, LAc, | Yo San University, Los Angeles, CA

Clinical Internship, California Pacific Medical Center Comprehensive Stroke & Rehabilitation Program | San Francisco, CA

Clinical Internship, Berkeley Lifelong Primary Care, Integrative Medical Clinic | Berkeley, CA

Apprenticeship, Whitfield Reaves,, LAc, Sports & Orthopedic Medicine,Oakland, CA

Mentorship, Kil-Young Yu, LAc, Acupuncturist to Golden State Warriors & San Francisco Forty Niner's | Sports & Orthopedics Medicine, Oakland, CA

Mentorship, Christopher Randle, LAc, Acupuncturist to Golden State Warriors | Sports & Orthopedics Medicine, Oakland, CA